Hello,
It's already been 3 years since I joined the Digital Scrapbooking Studio store (STUDIO)!
3 beautiful years!
https://www.digitalscrapbookingstudio.com/thaliris-designs/
I wanted to celebrate this with you by making a special sale over 3 weeks!
This week, here is what I offer:
- My store at 30% off,
- Several "Build Your Own Grab Bag" to make you happy at lower cost, of which I added a mini kit as a gift!
- For each order of $ 10 or more, you win a coupon of $ 6 to spend in my shop until April 25 (Excluding BYOGB).
- One free for 3 weeks: mini kit KEEP THE SMILE.
- And my new APRIL collection for sale.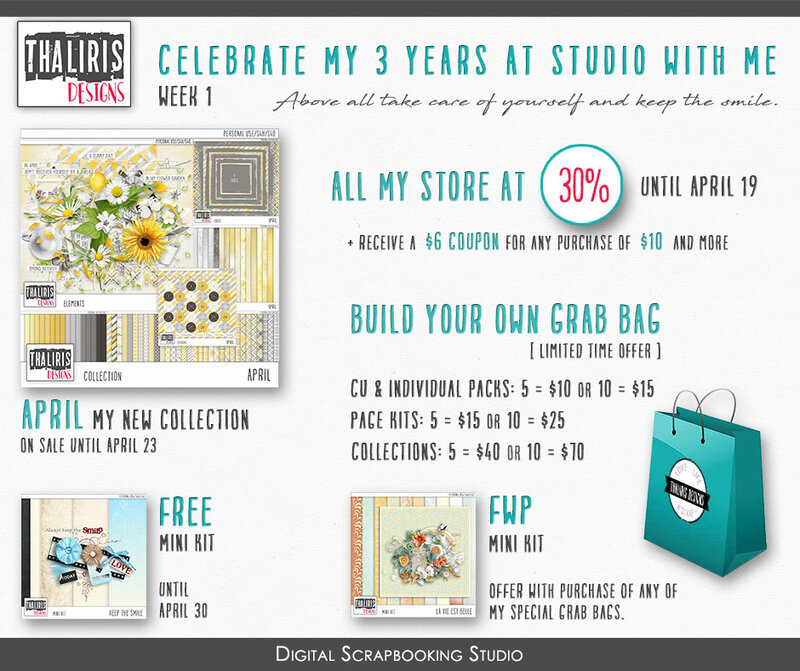 Come celebrate this moment with me!
and above all take good care of yourself and your loved ones.
Kisses
Nath