NEW... DREAM OF A WINTER BRIDE collection!
Save 30% off on the each pack and 45% off on the complete collection, until January 15.
https://www.digitalscrapbookingstudio.com/thaliris-designs/
The dream of the winter bride:
The magic of the moment, the sparkling white, the surprising gold ... and yes, the pink that leaves you dreaming!
The happiness of saying yes to the love of your life, of being loved ... of being a woman in love.
This collection contains:
- 72 elements (of which 59 original elements);
- 15 papers (of which 9 original papers);
- 18 Solid papers;
- 3 uppercase alphas, including one with lowercase;
- 5 masks;
- 5 embellishments.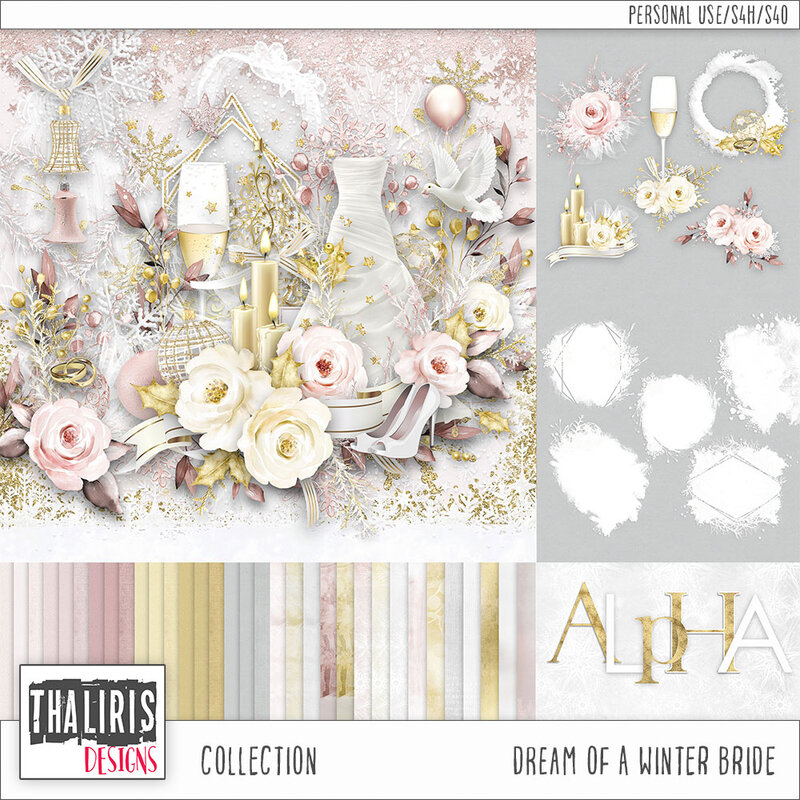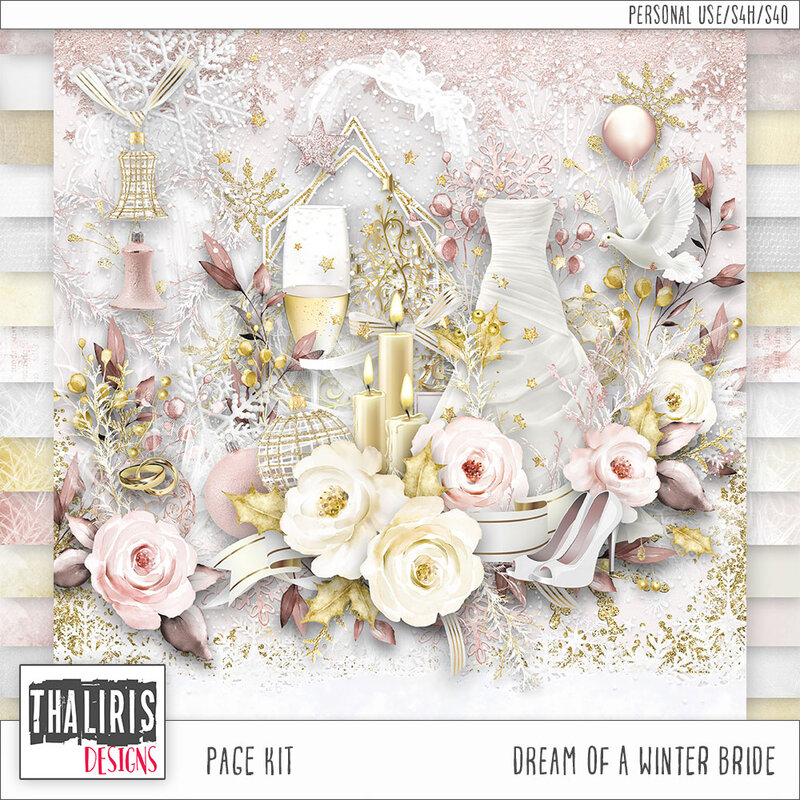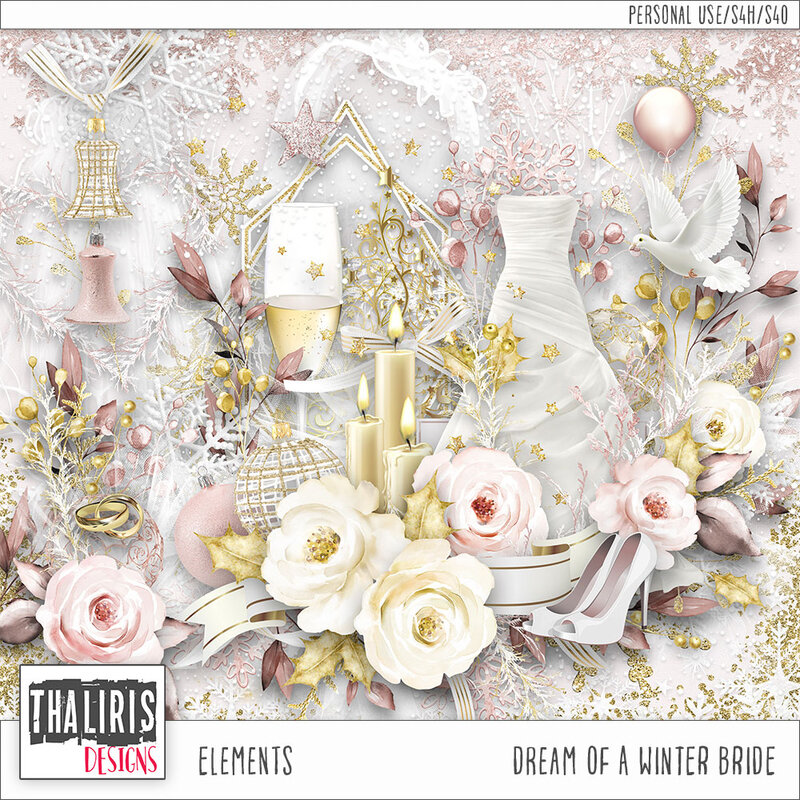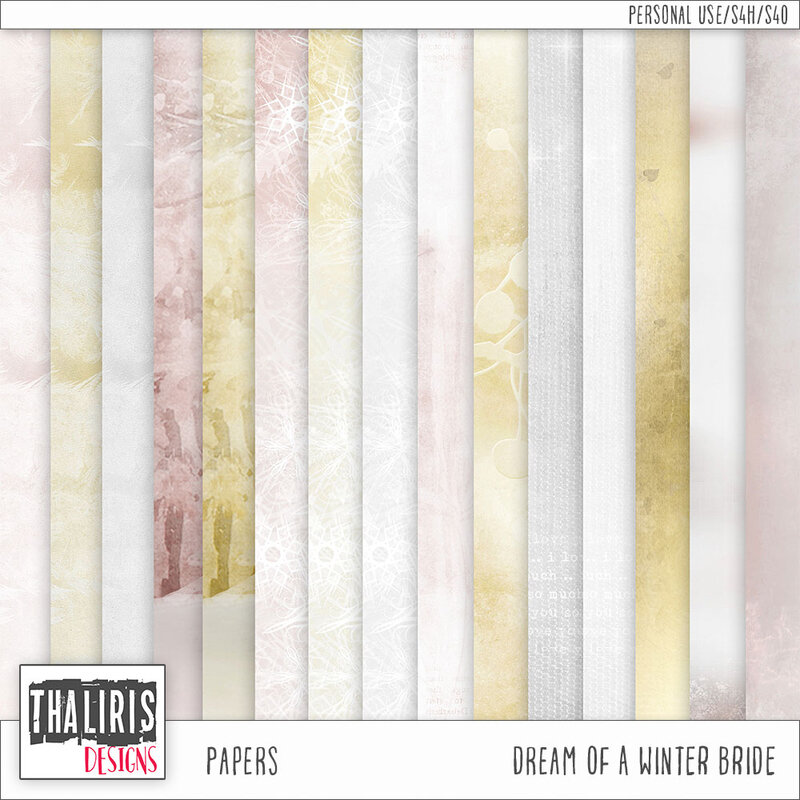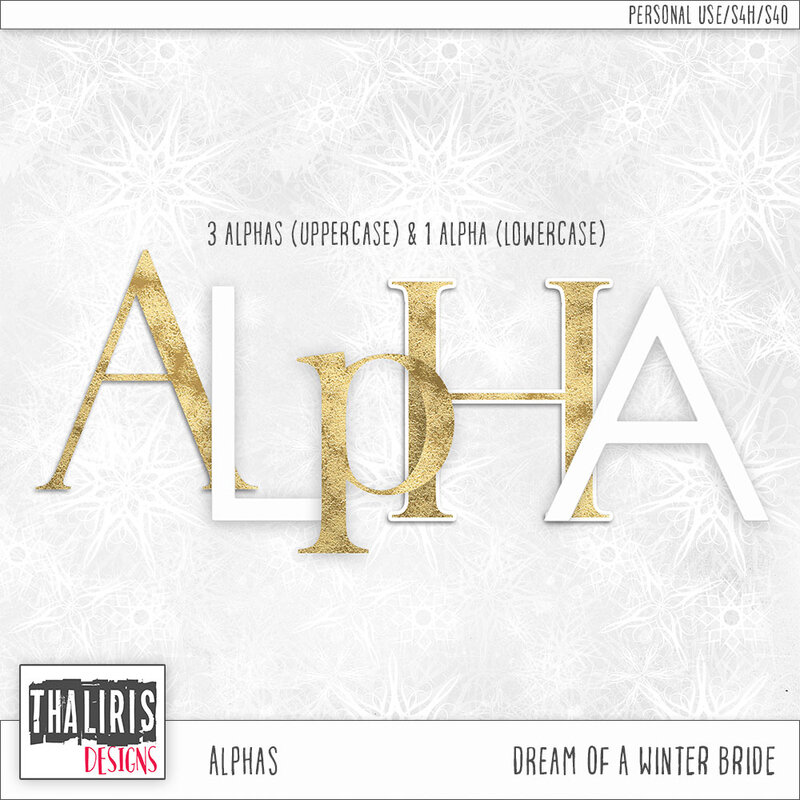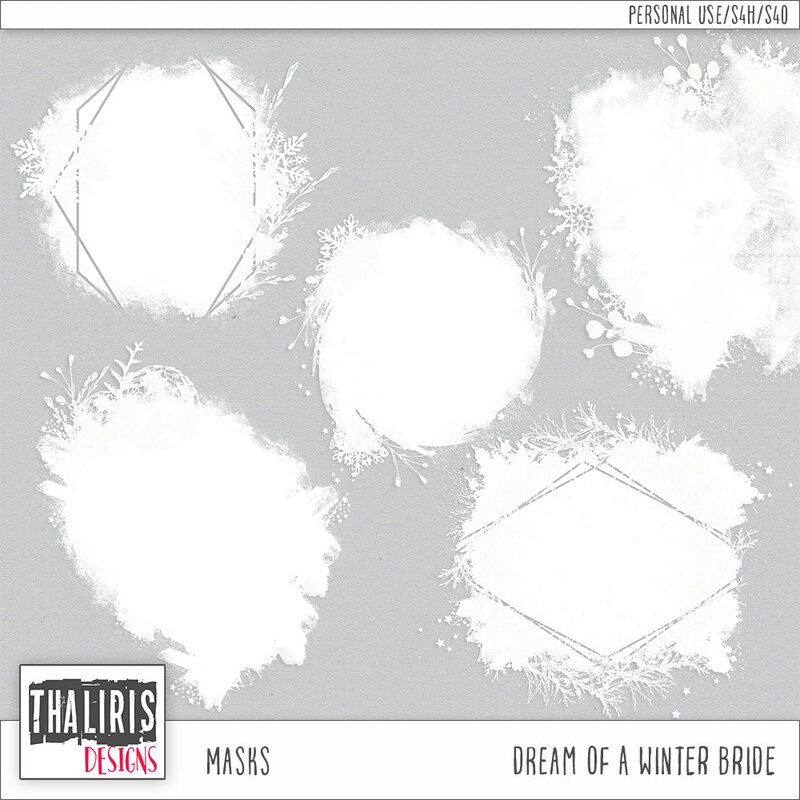 Inspiration CT... Thank you girls!
CarolWenxin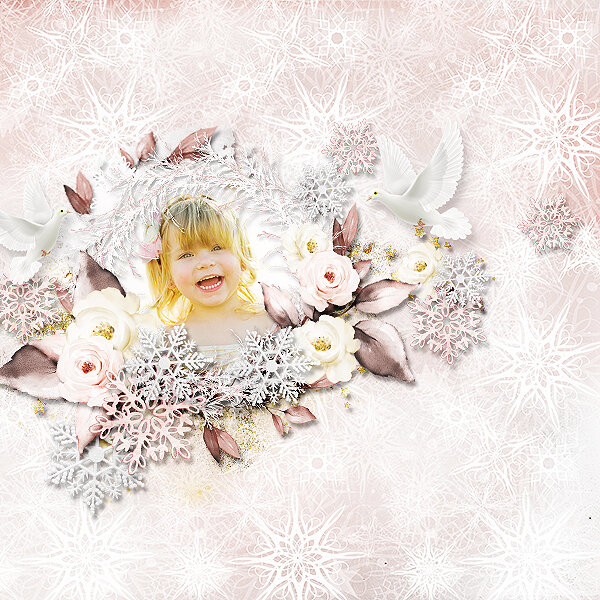 Grazyna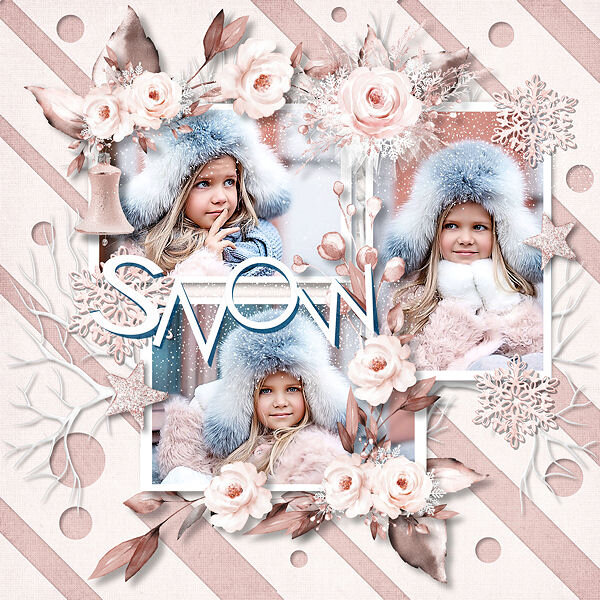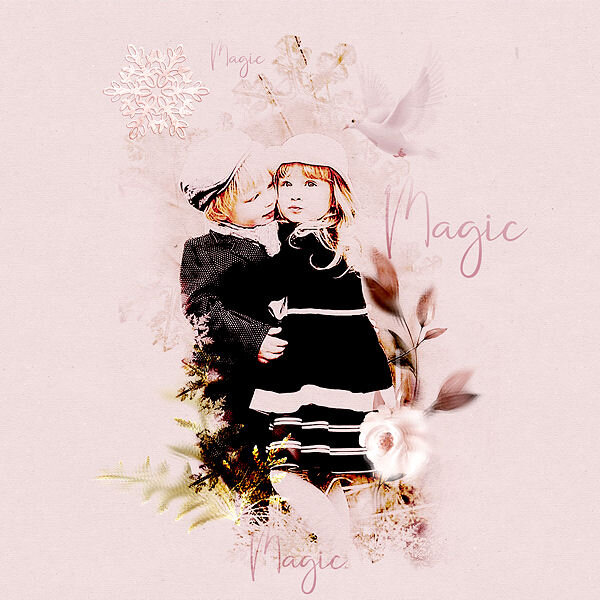 Mary-11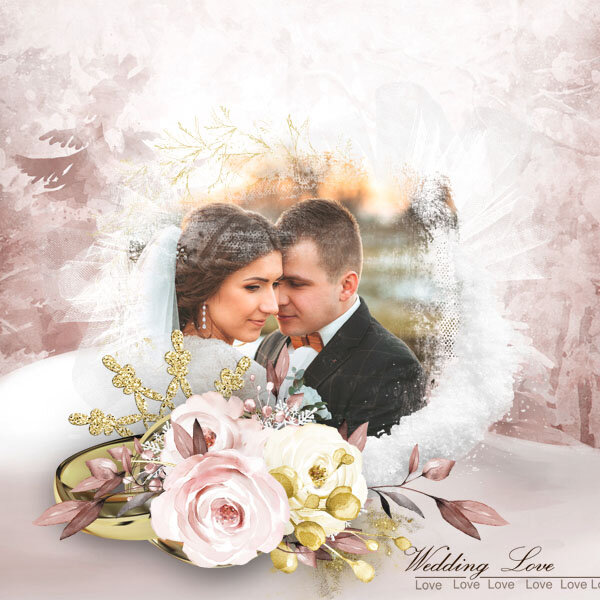 Miho
NgocNTTD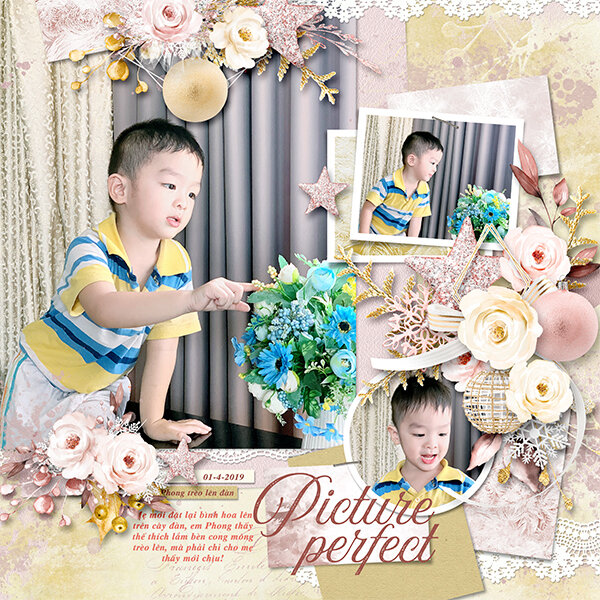 Template by Heartstrings Scrap Art
Olivia24
Scrapbxl