Les 14 et 15 mars seulement!!!
March 14th and 15th only!!!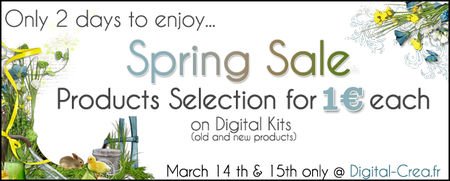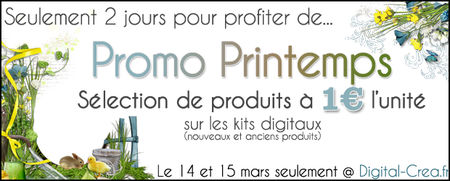 Mes 2 kits à 1€
My 2 kits for 1€ each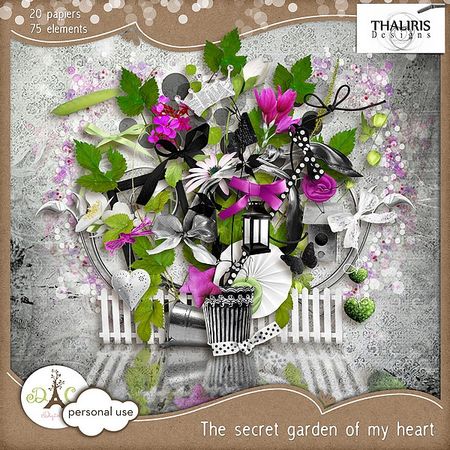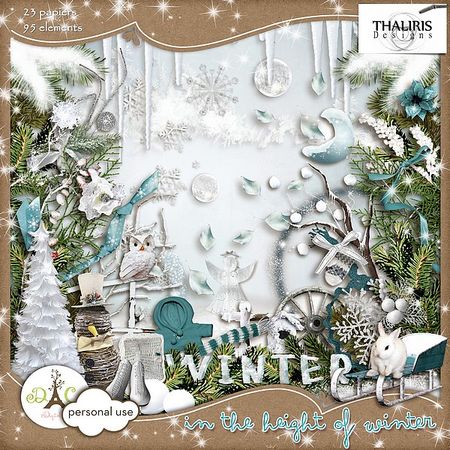 ---
Et le FREE DU LUNDI, c'est moi!!!
And the MONDAY FREE, it's me!!!
Et oui, ce lundi, c'est moi qui offre un kit à la boutique Digital Crea.
And yes, this Monday, I am offering a kit to store Digital Crea.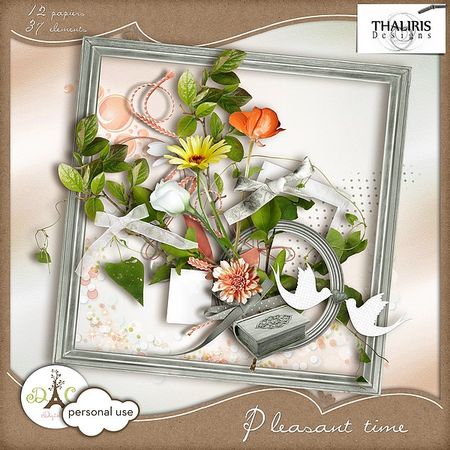 Freebie seulement pendant 3 jours
Freebie during 3 days only
Maintenant, les pages de ma super CT.
Now, the pages of my super CT.
Abeille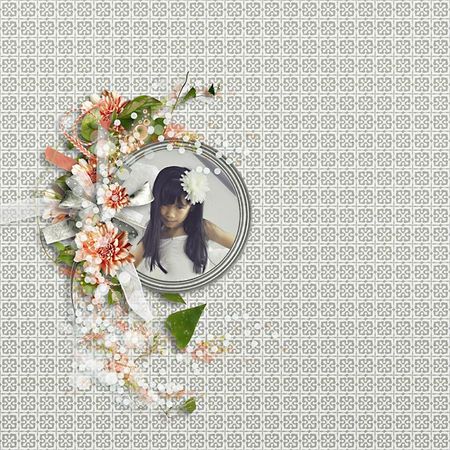 Aurélie
Caro753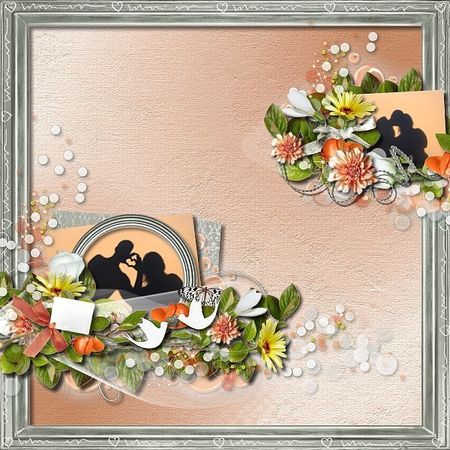 Celinoa
Celou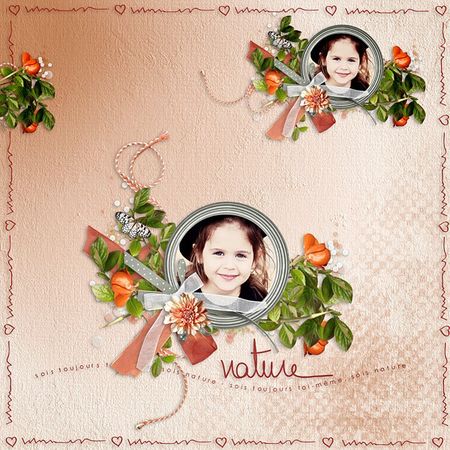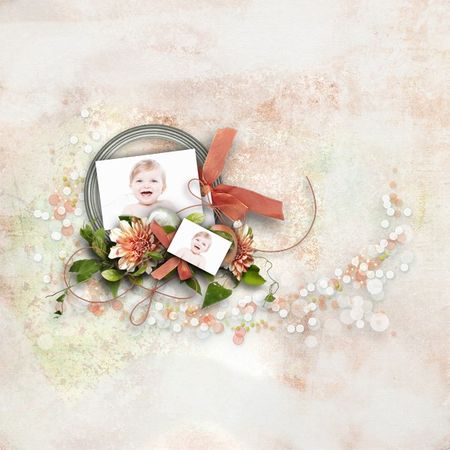 Dida1357
Iveta Vacikova

Template by WendyP Design - Tempa Chromatica part3 - Photo by Macafus
Jeanet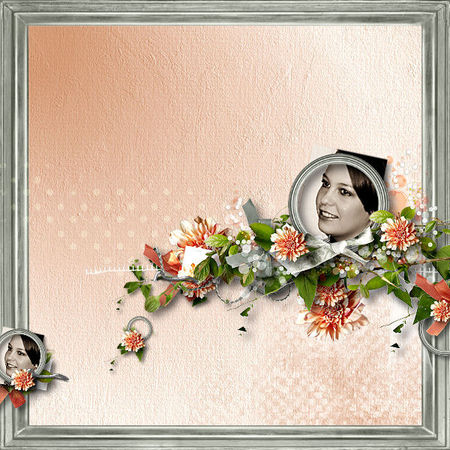 Jenny743
Kamaelle
Kitty Scrap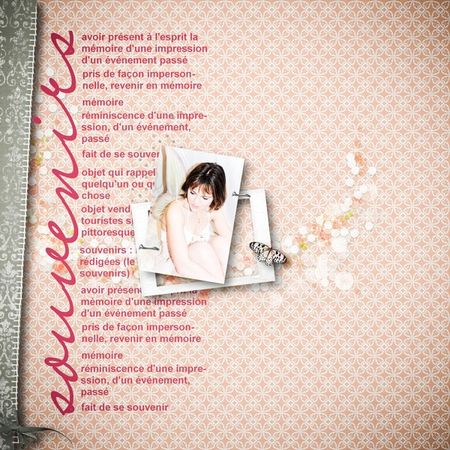 Letrox
Lutine
MagCp
Maman-de-Léna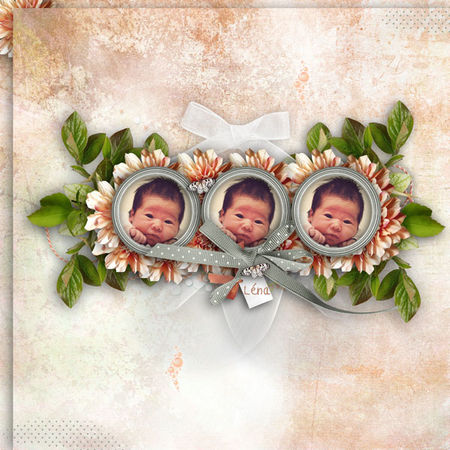 Mamiemoi
Nanou01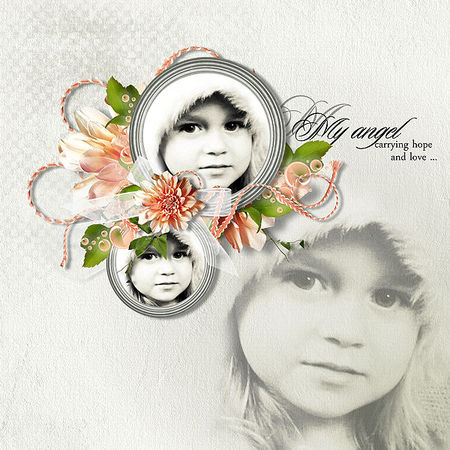 Nath59

RAK for Nanymalone -WA by Delph
Ptitedine71
Scrapcoco
Severine
Sue
Tipou2067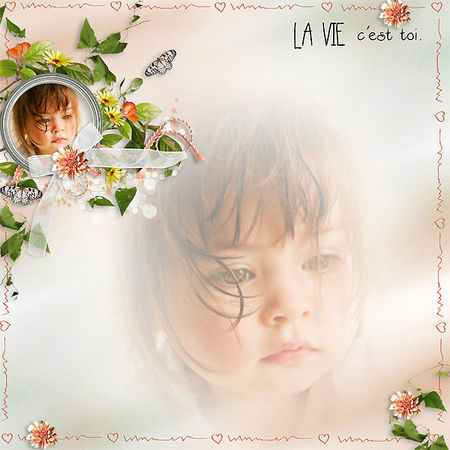 Ugo15
Yelina